Sunflower Competition at Lymewood Court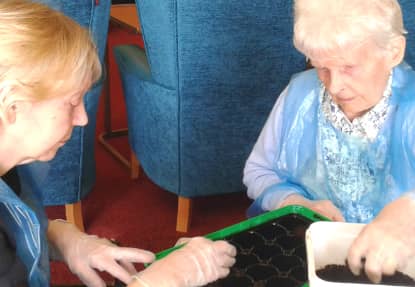 Over in Merseyside at Lymewood Court care home the residents have unleashed their competitive side and entered the Bisto sunflower competition.
The premise of the competition is to plant sunflower seeds and nuture the flowers so they grow tall, the winner of the competition will be the one who grows the tallest sunflower. The winning person will earn £500 for their care home and £100 for themselves.
Residents of the home often attend gardening club so they have taken the skills they have learnt from the club, and potted sunflowers.
In two weeks the sunflowers started to sprout, and in three weeks they have grown 10cm and been moved to larger pots to give the roots enough space to grow.
Goodluck to Lymewood, we're all rooting for you!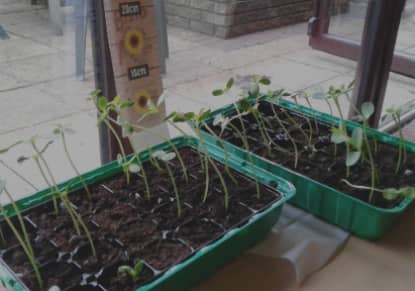 To keep up to date with news from the home, follow us on Facebook, Twitter, Instagram and YouTube.