Strange Creatures at Sutton Hall & Lodge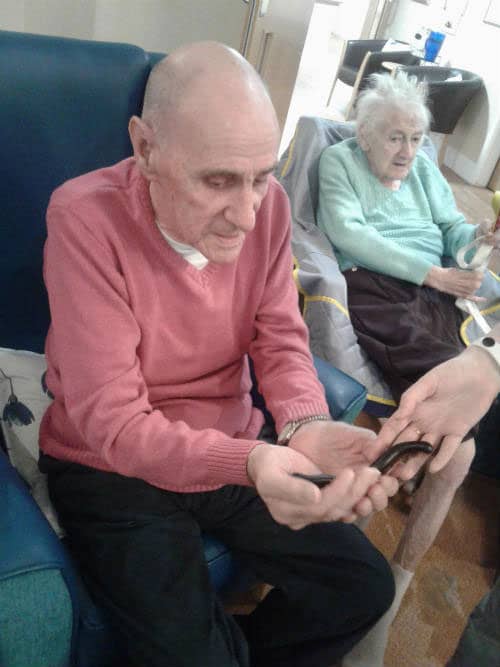 Some unusual faces creeped and crawled their way into Sutton Hall and Lodge recently… along with an assortment of weird and wonderful animals!
Residents at Sutton Hall and Lodge, Keighley, were joined by unusual creatures and the local primary school children. ZooLab, the UK's no.1 animal handling experience provider stopped by with an array of critters for both children and residents alike to meet and handle!
Residents and children had the opportunity to handle a giant snail, a creeping Millipede and even a slithering snake!
Not all residents wanted to handle the animals, however, Karen Steele the activities co-ordinator said "The residents enjoyed the children's reactions more".
Animal therapy is a widely recognised psychological therapy; animals naturally bring people together and today they not only brought together other residents, they also brought together two completely different generations with one common interest.
We hope to see these critters again soon!