St Helen's Hall & Lodge go to Theatre Royal to watch The Wizard of Oz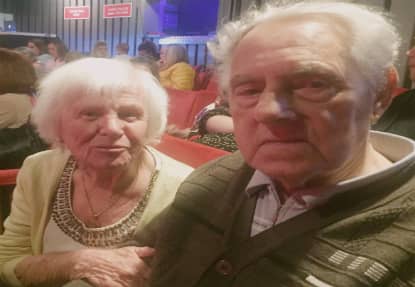 St Helens Hall & Lodge took a trip to their local theatre to watch a performance of The Wizard of Oz.
The residents of the Merseyside based home were very excited about this as they had not been to the theatre in years.
Married couple Joe and Brenda said they remembered one of the actresses Linda Lusardie, who was in the show and that they really enjoyed watching the show, "I haven't had so much fun in years," Brenda said.Another resident Emma had a very good day and could be seen clapping her hands and singing along to the music.
The kitchen staff from the home prepared refreshments for the group to take with them to enjoy whilst watching the show. On the way home the residents wanted to stop at the local chip shop so the staff treated them to some fish and chips!
To keep up to date with news from the home, follow us on Facebook, Twitter, Instagram and YouTube.