A resident at Loxley Court Nursing Home in Sheffield has recently taken up writing poetry and could give the likes of Edgar Allen Poe a run for their money!
Betty, a resident at the Sheffield care home, has recently entered into a poetry competition in which she could win up to £100 in book tokens.
With help from the homes activity coordinator, Rachael Pierre, Betty and Rachael wrote a fantastic poem called, 'Do You See Me?', which is about not taking people at face value and not judging others on their appearance!
"I had a lot of fun writing the poem with Rachael, she helped a lot", commented Betty.
"I'm really pleased with my poem, I love it! Even if I don't win, I'm really proud of it", Betty added.
Good luck Betty, you have written a fantastic poem!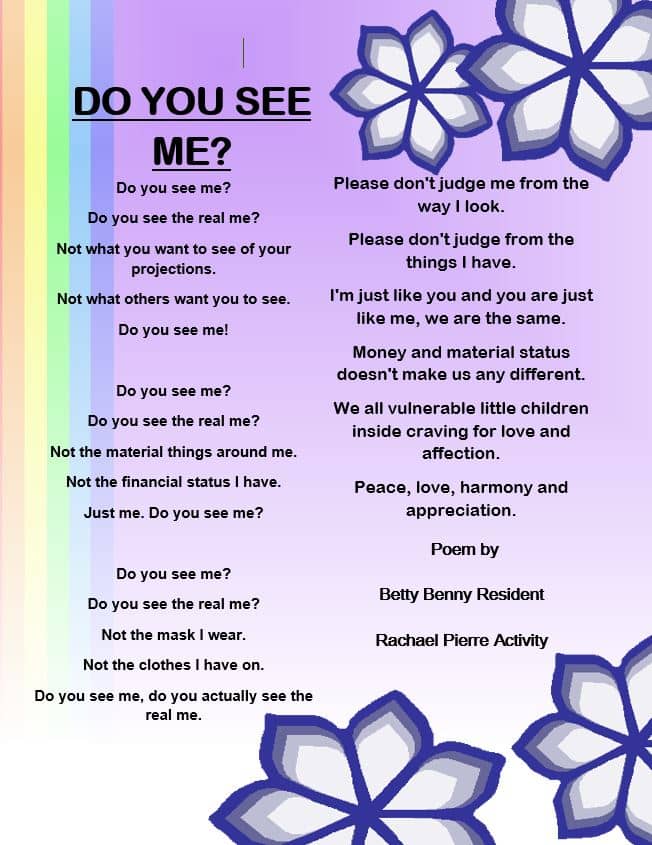 To keep up to date with news from the home, follow us on Facebook and YouTube.