Pamper Day for the Ladies at Riverside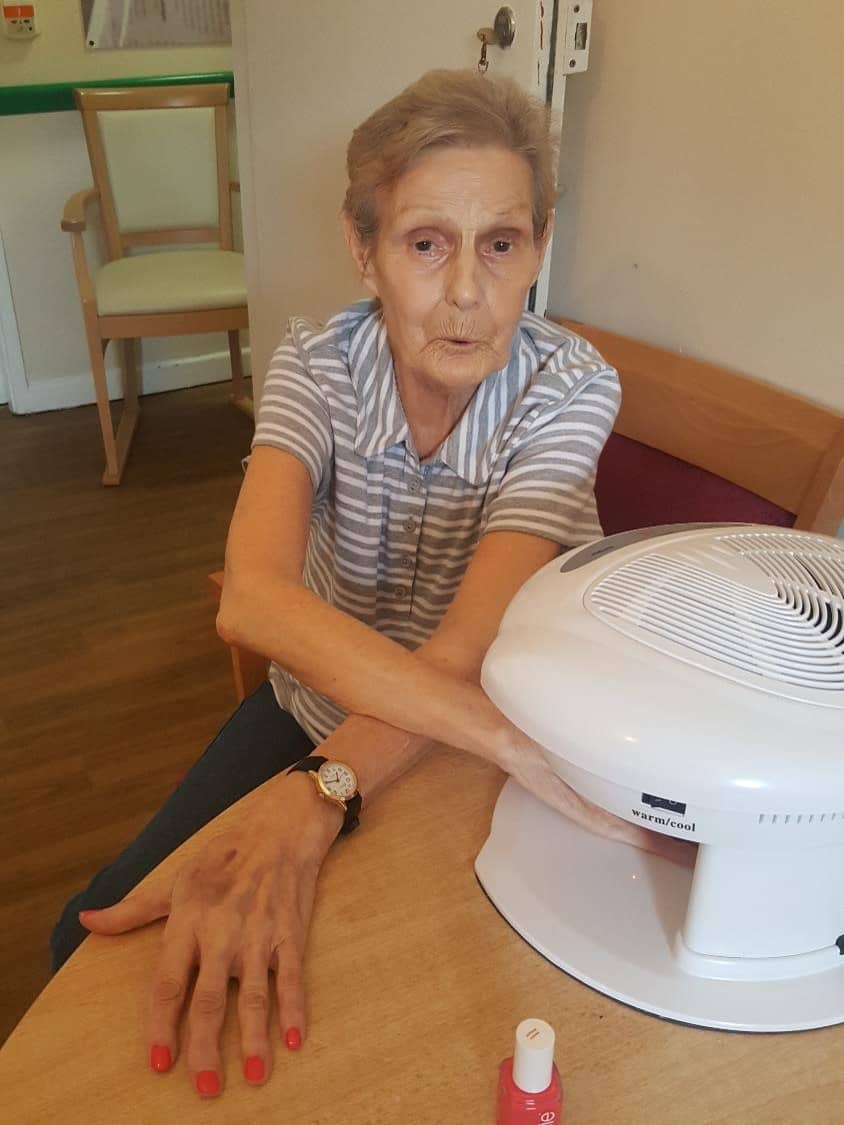 The ladies at the Barnsley care home were recently treated to a special pamper session. The day started off in the best way possible with tea and cakes in the morning and of course a good chat! The residents spoke about their families and expressed how excited they were to have their hair and nails done. Pearl joked "It feels like I'm working when helping with the teas and coffees!" Before long, it was time to kick off the pamper session.
The residents started off by choosing a colour for their nails. There were so many it was a hard decision for most of them! The staff could see by the ladies faces that they were thoroughly enjoying being pampered and what a treat it was. Jean remarked, "My nails looked very nice, I felt very spoilt." Both the residents and the staff expressed how much they enjoyed the day and it is something they would love to do again. Rita said: "Everyone's hands look beautiful and I like the colour of my nails."
The event lifted the mood of everyone in the home and left them feeling relaxed and refreshed, finishing off with some photos of their new nails. The afternoon was a great success and the pamper spa will certainly be returning to Riverside!