Loxley Court celebrate National Nurses day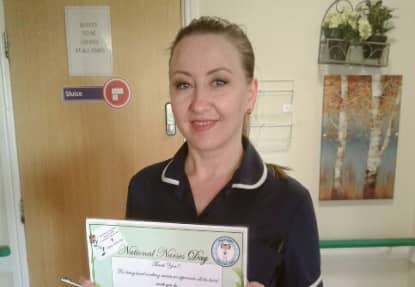 Loxley Court Care home paid tribute to their lovely nurses in honour of National nurses day with a triumphant party.
The party consisted of decorations, awards and presents and was a day filled with fun and celebrations which left the nurses very happy.
All nurses were presented with certificates alongside gifts of novelty survival kits to honour their hard work and dedication to the home and its residents.
Amidst the celebrations, Nurse Stars Awards were presented to both Saly Joseph and Robert Foster. Saly stated that she was "very happy that the home had celebrated the day this year" and in turn the rest of the staff loved seeing the smiles on the nurses faces.
To keep up to date with news from the home, follow us on Facebook, Twitter, Instagram and YouTube.