Loxley Court Celebrate National Care Home Open Day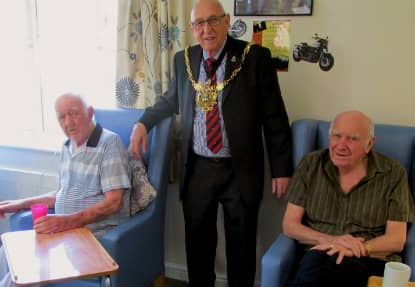 National Care Home Open Day celebrations were in full swing at Loxley Court care home as they had an arts and crafts display along with visits from some special visitors.
In honour of the celebrations the group displayed art work that they have been creating in their arts & crafts sessions and examples of the activities they partake in at the home. The home also had a few special guests visiting, one of which was singer Anne, her visit got everyone feeling musical, she performed some western music and everyone at the home really enjoyed her performances.
The highlight of the day came from the Mayors visit, residents Lawrence and Brian faces lit up as soon as they saw the Mayor, they recognised him straight away and it was the perfect surprise for them. The Mayor really enjoyed visiting the home and said he felt really welcomed!
To keep up to date with news from the home, follow us on Facebook, Twitter, Instagram and YouTube.