Knitting Club Takes Over Island Court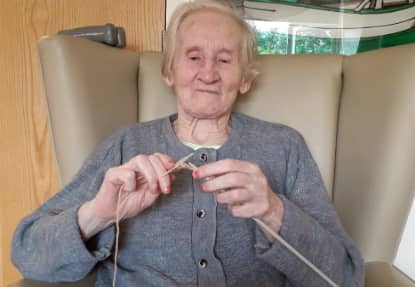 The ladies at Island Court got together and took part in Knitting Club recently.
Alongside residents, family members also got involved and it made for a session filled with fun and learning! The ladies bonded over knitting and enjoyed a cup of tea and some scones in the process.
Residents completed the session with making Twiddlemuffs for those living with dementia and also knitting squares which they then put together to make blankets.
Knitting club allows residents to relive old memories, they shared stories about how they learnt to knit whilst in school and how knitted items used to be sent to war. The session invoked some positive memories for everyone and gave them the chance to bond with each other and their families!
To keep up to date with news from the home, follow us on Facebook, Twitter, Instagram and YouTube.