House Plant Appreciation Day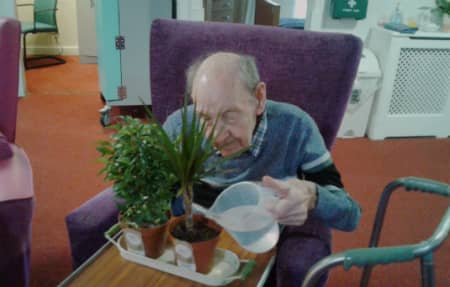 You may have missed houseplant appreciation day, but residents at Lymewood Court certainly didn't!
The green-fingered people at Lymewood Court recently took part to celebrate the national day. Staff brought in their own houseplants for residents to water, prune and take care of.
The plants provided an excellent way for residents to start conversations and discuss with one another, finding out about the different plants and talking about their own gardens was both a great nostalgia session and very educational.
To keep up to date with news from the home, follow us on Facebook and YouTube.