Cantley Grange Enjoys an Afternoon of Baking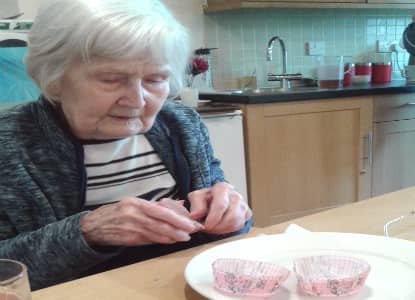 Residents of Doncaster based care home Cantley Grange have been busy in the kitchen whipping up some sweet treats.
A group of them got involved and made some yummy chocolate crispy buns, it was a joint effort and the buns were devoured by all.
Mary stirred the mixture and said "oh this is a little tough," but everyone was very impressed with how she managed. Joan was in charge of separating out the cases and she did a very good job separating them ready for the mixture to go in.
Then came everyone's favourite part, licking the spoon! All the group had a turn whilst laughing away, overall the baking afternoon was a hit and everyone enjoyed themselves and loved getting stuck in.
To keep up to date with news from the home, follow us on Facebook, Twitter, Instagram and YouTube