Animal Therapy at Lymewood Court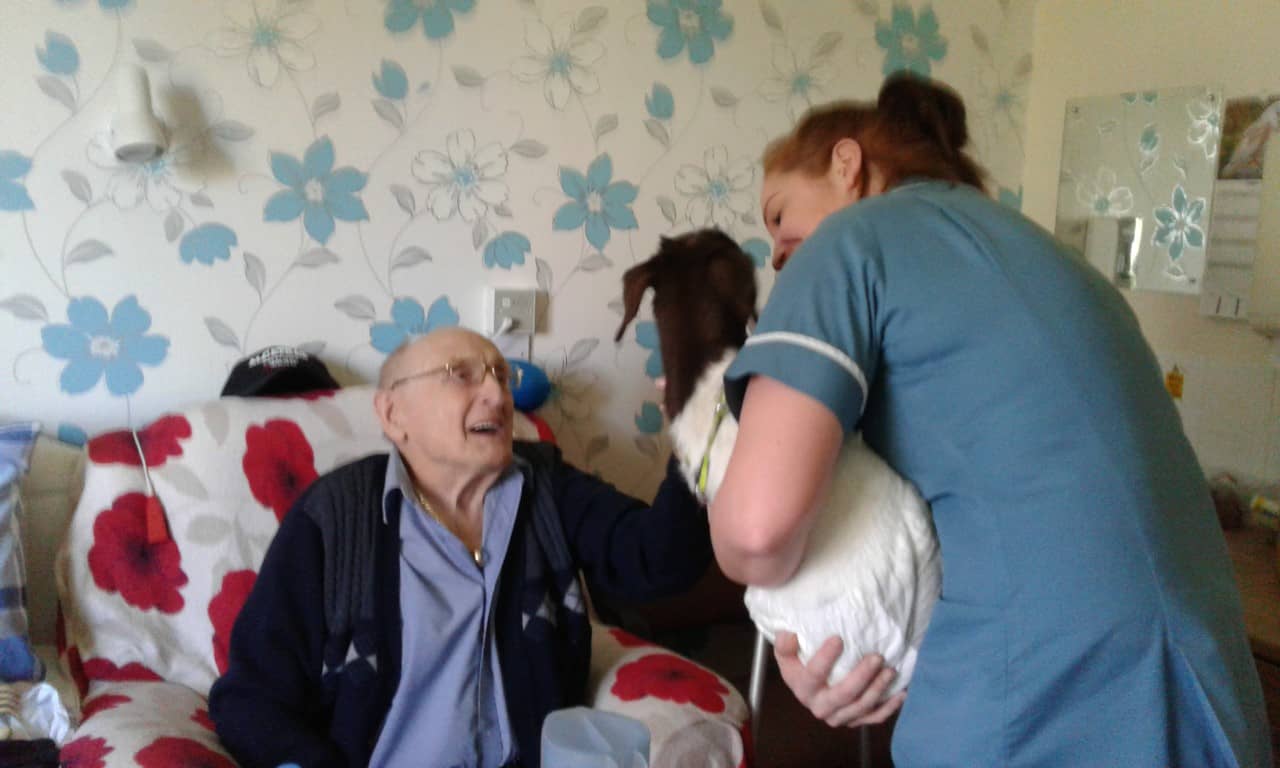 Lymewood Court in Merseyside, recently hosted some very special four-legged guests.
Animal Therapy is becoming increasingly popular in care homes and the residents at Lymewood Court could hardly believe their eyes when they saw who their special visitors were.
The visitors were two gorgeous Shetland ponies named Dolly and Sonny and a goat named Kiara! Everybody had the opportunity to pet, stroke and play with these wonderful animals and the residents were beside themselves with joy.
"One of our residents, Peggy, was over the moon at seeing the ponies! She thought I had been joking all morning when I said that we were going to be visited by some animals… there were tears of joy when they arrived", commented Louise Mitchell, Activity Coordinator at Lymewood Court.
"This absolutely made my day, maybe even my month! I love horses", exclaimed Paddy one of the residents at Lymewood Court.
Residents that could not participate in the lounge area had the opportunity to meet Dolly, Sonny, and Kiera, as they even went around the resident's rooms to say hello!
"Our bed bound residents loved seeing the animals, it was adorable to see the ponies resting their heads on resident's beds" Louise added.
What an aNEIGHzing day!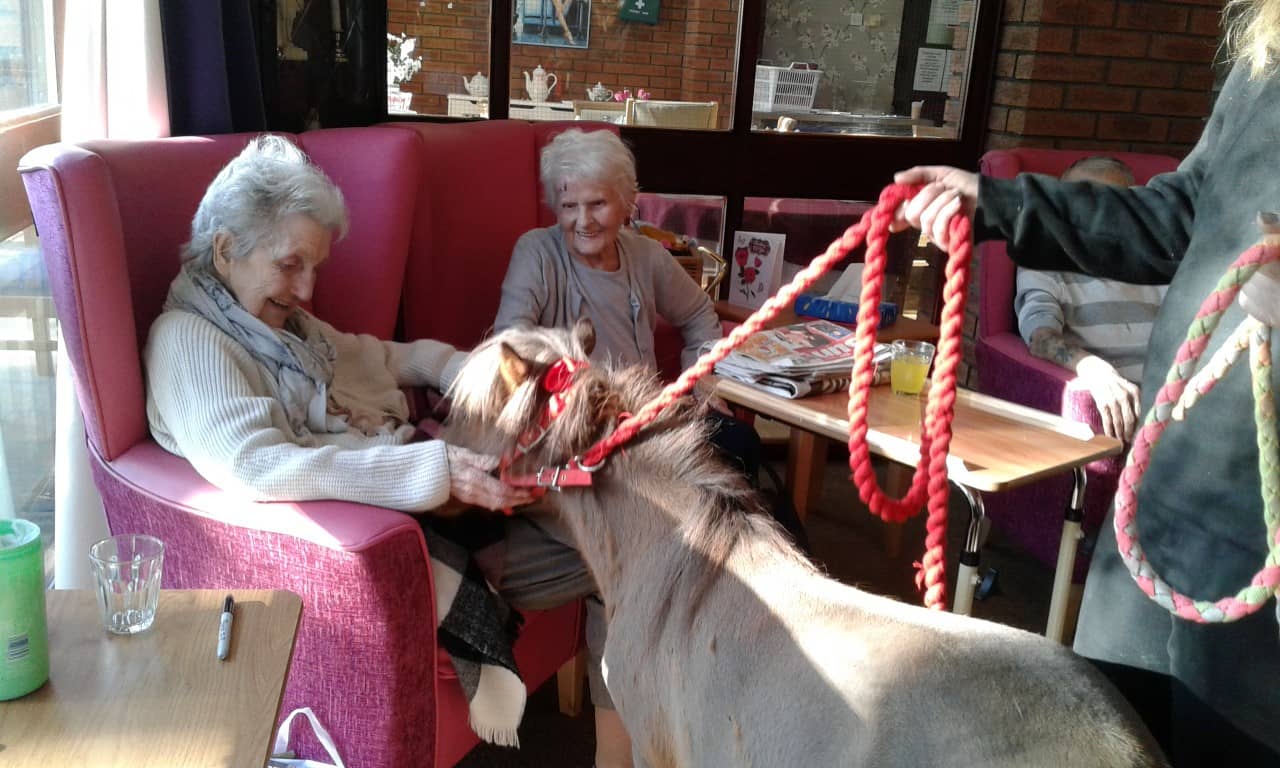 To keep up to date with news from the home, follow us on Facebook and YouTube.